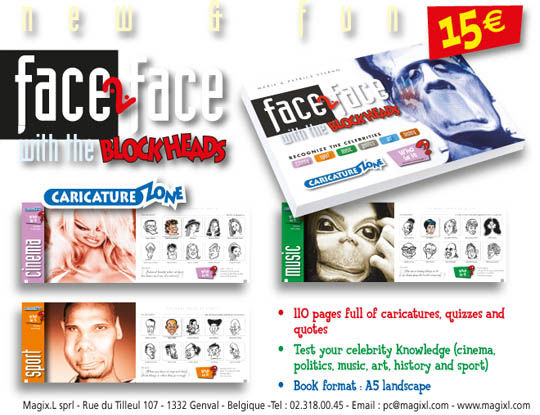 To buy the book "Face 2 Face" which brings together more than 500 caricatures of stars from sports, the arts and politics, all you have to do is pay the sum of € 15 (+ € 3 of expenses of delivery) with Paypal by clicking the button below. Once the transaction has been validated, you will receive this book by post. In the column opposite, you can also download the pdf version of this book for only € 7.

Caricature Store in English
|

Caricature Store en Français
Copyright © 2021 Magixl.com. Tous droits réservés.